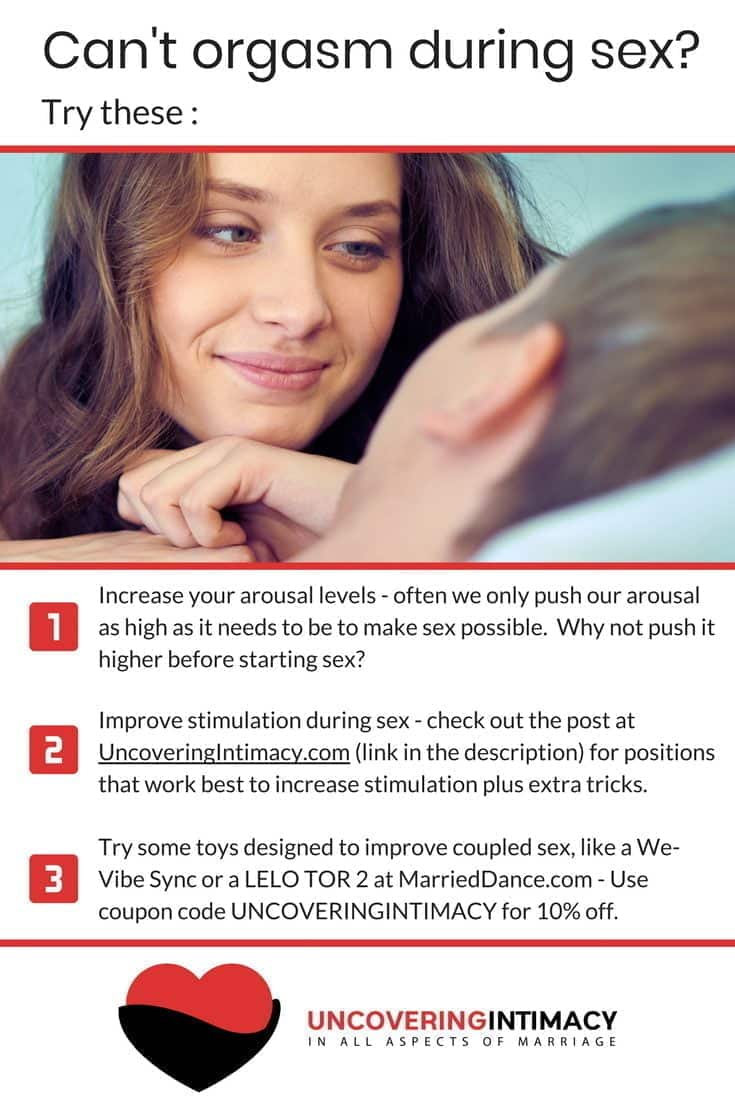 Hopefully it comes as no surprise to you that many women, about 40%, have never had an orgasm during intercourse (see our survey for more info). As well, there is a study that says about 64% of women need additional clitoral stimulation to orgasm, that penetrative sex isn't enough. Many of these women feel that they're in some way broken, or 'less than' as a result. So, in this post we're going to talk a bit about this. Why does it happen? Does it mean you are broken? Are there ways to lower that number and increase your odds of having an orgasm during sex?
1. Why can't so many women have an orgasm during sex?
Now, part of the reason is due to beliefs and teachings getting in the way of them enjoying sex. In fact, the Kinsey studies say there is a direct inverse correlation between education and ability to orgasm. Some women have been taught that sex is only for their husband. Others that enjoying sex is wrong. This is an old teaching that has somehow still survived. In fact, even the Latin name for the external parts of a women's genitals (the labia and clitoris), "pudendum", literally means "parts to be ashamed of".
I don't want to downplay the effects this has on limiting orgasmic response, but in this post, I want to deal with the physical reasons some women struggle. After all, you can't tackle everything in every article. Plus, there are many women who can orgasm, just not during sex.
Now, believe it or not, the first person to do research into this field was Napoleon Bonaparte's niece, Princess Marie Bonaparte. Back in the early 1900s, she was frustrated by her own inability to orgasm during sex, and so started conducting research. Her conclusion in a paper she authored (under a pseudonym) in 1924 was that the cause of "frigidity", that is, the inability to orgasm during sex, was due to the distance between the vaginal opening and the clitoris. In fact, she measured this distance on 243 women of various ability to orgasm. She came up with three classifications:
Paraclitoridiennes – Those whose clitoris was near the vaginal opening (less than one inch) and could orgasm 69% of the time.
Mesoclitoriennes – Those whose clitoral distance was measured at exactly one inch. They could orgasm 10% of the time.
Teleclitoridiennes – Those whose clitoris was over one inch away from the vaginal opening and could rarely, if ever, achieve orgasm solely with penetrative sex. This was the category Marie put herself in.
She was so convinced that this was the cause that she twice had surgery in an attempt to move the clitoris closer to the vaginal opening so that she could orgasm more easily. Unfortunately, it didn't work for her. However, her research did find a solution to her problem. More on that later.
Nevertheless, her research shed some light on a problem no one else was even asking questions about.
Now, there are other physical considerations such as blood flow, diet, general health, relationship health, clitoral sensitivity, and so on, (more info in our guide to helping wives orgasm) but this research shed some light on a purely physiological cause for anorgasmia during intercourse.
2. Does it mean they're broken or less than?
Unfortunately, one of Marie Bonaparte's contemporaries was Sigmund Freud who had his own idea. Being a psychoanalyst, he believed the cause was purely psychological. His view was that women who could not have an orgasm during intercourse were simply sexually immature. That they'd either grow out of it, or else they had the incapacity to ever reach sexual adulthood.
Mix this with the church's belief at the time (and some still believe) that touching yourself during sex was immoral, and you come up with a two-pronged attack on women's sexuality: You're not allowed to stimulate your clitoris through any other means without sinning, and if you don't orgasm, you are sexually immature. In short, if you can't orgasm during sex, something is wrong with you.
Really, this has prolonged because of a long held belief that female sexuality should look and behave like male sexuality. In short, if men can orgasm near 100% of the time, then so should women be able to do. If not, there's clearly something wrong with them, right?
Well, no. We're slowly starting to realize that men and women aren't the same. Radical idea, right? I mean, you'd think we would have figured that out just by reading Genesis. "Male and female he created them." We're clearly different creatures. Now, we have a lot of the same parts; God, like any good designer, seems to have used similar mechanisms when designing our bodies. Most of our tissues are the same type, and we can see parallels between things like labia and foreskins, clitoris and the head of a penis, things like that. It's merely the configuration is radically different. In addition to this, how our brains are configured are fairly different as well.
I mean all this to say: Let's not expect women to respond, react, or anything else, like men. If you can't orgasm during sex, it doesn't mean you are a broken woman. It just means you aren't a man. And if you can, that's okay too!
Now, that said, I think some of those 40% could probably learn to orgasm during sex. Marie Bonaparte did. Want to know how? More on that below.
3. How can we improve the chances?
So, using what we know of female anatomy and sexuality, and using that as a starting point (rather than using male sexuality as a starting point), what can we do to increase your chances? The male-centric view of orgasm basically just states that it's a function of both frequency and strength of thrusts because penile tissue is most easily excited by the friction created by those two things. In fact, it's so simple, I've never seen a post telling men how to have an orgasm. We sort of just know.
But, what can we tell women about how to have an orgasm during sex?
a. More foreplay – build arousal
It's pretty common knowledge that women need more foreplay than men. I'd actually like to challenge that. I think men and women build arousal at the same rate. It's just that men don't need as much built up to have an orgasm. Most of the time, I think we're sort of cheating ourselves out of having better sex because we can get away with relatively low levels of arousal.
I think most husbands who see their wife have an orgasm think, at one point or another, "Her orgasms seem to be better than mine."
I think the truth is that we each could deal with a lot more arousal, more foreplay, more adventurousness. Often couples tend to give enough foreplay to make sex good, but not amazing. We aim for the minimum requirements instead of the optimal level.
Instead of just focusing on enough foreplay to start to feel aroused, or enough to lubricate, aim for more. Both women and men can take between 20 and 40 minutes of foreplay to build arousal to this optimal point.
I recommend starting with a massage. Don't know how to massage? I suggest checking out the couples massage courses from Melt. They can teach you everything you need to know for a sensual massage. From there, it's not hard to move to an erotic massage.
The point is to keep pushing the arousal higher and higher. How exactly you do that depends on the woman. Some are multi-orgasmic and easily orgasm through other means. Some also find that subsequent orgasms are easier. In those cases, it might be best to push for a first orgasm, and then afterwards switch to sex.
Other women can only handle a single orgasm. Anything afterwards either becomes too sensitive, or else it might still feel good, but achieving a second is near impossible. For those, of course, you'd want to ensure you stop foreplay before the first orgasm.
If you've never had an orgasm before at all, I'd suggest not trying to have the first one using penetrative sex. It's far more difficult for many. I'd continue on with the massaging, manual, or even oral sex, or with a toy if you're continuing to have difficulty with your first orgasm.
b. Improve stimulation during sex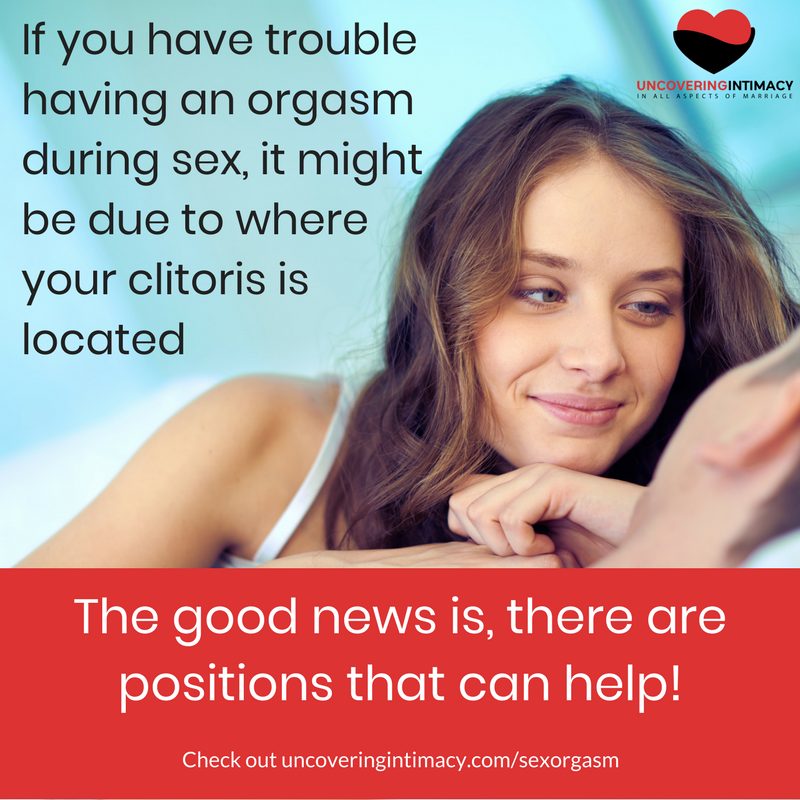 So, let's say you've built arousal up to sufficiently high levels. Are there ways we can improve sex to ensure you stimulate the clitoris? There definitely are. It merely takes working out the mechanics. I can't promise that it will work, but it should improve your chances.
The way to do this naturally is to use positions that will introduce more of a grinding stimulation on the clitoris during sex.
Marie Bonaparte found that, for her, the woman-on-top position worked the best. She was able to adjust the angle so that her distant clitoris was grinding between her pubic bone and that of her husband (and a few other lovers … but let's not copy all of her example). This angle will be different for different women. The further your clitoris is from your vaginal opening, the more you will have to lean down in order to get a similar stimulation.
So, let's see some examples, thanks to ChristianFriendlySexPositions.com, which is run by our favorite toy store, Married Dance (Note: Use coupon code UNCOVERINGINTIMACY for 10% off your order, and to help support this site). Now, they have some different names for these, but to be honest, their position names don't make any sense to me, so I may not use them all.
Woman on top positions
Cowgirl
Now, the typical woman on top position looks like this: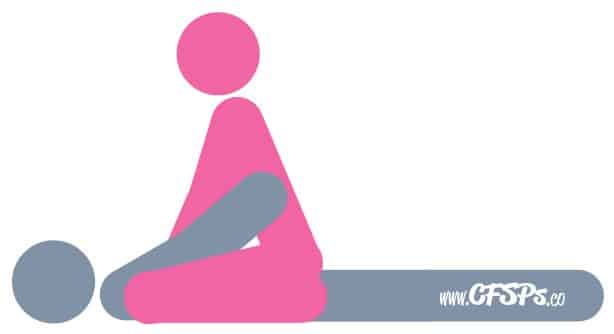 And a lot of women try the standard woman on top position, and think "well, that didn't work". But, if your clitoris is placed higher up on the pelvis, this won't help achieve orgasm. It may still feel good, but it might not have the right kind of stimulation needed. But, you can slowly start to change the angle to get what you need.
Modified Cowgirl

This is basically the standard woman-on-top position (cowgirl), but you lean down. This allows your pelvis to pivot a bit, potentially bringing your clitoris down to where it can be stimulated. If it's still not quite in the right position, you can try the next one.
Reverse CAT (Coital Alignment Technique)

This is basically a reverse CAT position (more on that later if you don't know it), where you lie more on top of each other rather than intertwined. You can't really get stimulation any further "north" than this without props. With all these positions, but this one in particular, typically you want to try more of a gliding forward and back rather than a thrusting or raising up and down.
Modified Cowgirl with Wedge

If the previous position still isn't quite hitting the right spot, you can also add a pillow, or a wedge (I highly recommend the Liberator Wedge for this).
Man on top positions
But there are also positions for the husband to be on top if you prefer that.
Missionary position

By now, hopefully you've discovered the standard "missionary" position. Despite its name, there's nothing about this position that makes it more moral than any other position by the way.
Now, there are a lot of ways to modify this position. To be honest, the pictures don't help much, so I'm not going to post a bunch, but here are some things to try separately, or mix and match, if possible.
Try grinding rather than thrusting – The first thing the husband can try is to shift from thrusting into more of a grinding stimulation.
Grab her butt – Reach down and grab her butt. This alters the angle slightly, and allows you to pull her more firmly towards you, giving more of a grind.
Keep her legs closed – Try it straddling her legs rather than her spreading her legs. This doesn't work for all bodies, but if it does, the thighs can help put additional pressure on the clitoris from the side.
Move "up" a couple of inches – I'm not sure how to describe this, basically you take where you would normally be comfortable thrusting and just shift your pelvis up towards her head a couple inches. The idea is to firmly place your pubic bone over her clitoris so that when thrusting, you hit it. Or you can grind against it, as mentioned above.
Coital Alignment Technique – This is the "CAT" position. It's basically missionary, except the husband puts his feet out behind him more than usual, like a pushup. And the motion is more of a slide forward and back with the entire body rather than a thrust with the hips. It doesn't feel natural for many guys, but some women love it.
Leg Slider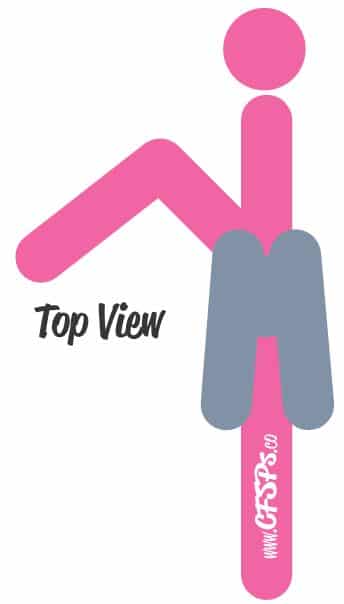 I know, the picture in this is confusing. But, here's how this works:
The wife lies on her side, then raises the top leg up while keeping the bottom one straight. The husband then straddles this bottom leg, and thrusts into her from that angle. If you can get the angle right, not only can you hit the g-spot with this, but your leg can rub against the clitoris. Doesn't work on every body (I mean body literally here), it will depend on clitoris position, size of your leg, angle of your pelvis, etc., but it's something you can try. As well, if you're into anal play, you can also manage to stimulate her with your thumb on the other side too, which can help to boost her arousal level. If you aren't into it, then don't, because that would be counterproductive …
Generic tips
Then there are some tips that apply to many positions.
Squeeze your butt muscles
There are three reasons for this one. The first is that squeezing your butt rotates your pelvis in such a way that your clitoris is more accessible. The second is that orgasm is caused by the sudden release of physical tension. You can help create what I believe is called (someone correct me if I'm wrong) a sympathetic somatic response. It's basically priming your body for an orgasm by doing one of the autonomous (automatic) steps intentionally. Your body is likely going to squeeze those muscles to have an orgasm, so squeezing them sort of helps your body along. One last reason is that it helps draw blood into the genital area simply by using muscles around there.
Add a pillow
A pillow under the butt or lower back can help modify positions slightly to get just the right angle. Wedges (like the Liberator Wedge I mentioned earlier) can work even better as they're a bit firmer with a definite angle. As one of the husbands in our secret facebook group said "It puts the enemy right in target range". He's from Texas … I think the point he was trying to make was that it positions the clitoris correctly to gain maximum stimulation during penetration.
Move your labia out of the way
Labia (the "lower lips") come in many different shapes and variety. For women whose labia cover their clitoris, they may need to reach down and simply spread their labia apart before their husband gets into position. For some, that's enough, for others you might need to hold them open either with two hands (one on each side), or one hand in a v-shape pointing down. You may need to hold down the labia themselves, or just put pressure, or pull on the skin to the sides of them. It's different for everyone.
Add your finger
Some women also have fairly meaty labia, or they engorge with blood a lot when aroused. If this is the case, you may simply not be able to spread them enough to get the contact you need. There's just too much padding. Being overweight can also contribute to this obstacle. The same issue can occur if he has some extra padding over his pubic bone. In these cases, it might help simply to place a finger, or two over your clitoris and between his pelvis to give something to grind against since his pubic bone can't quite hit your clitoris enough. Now, you can also directly stimulate your clitoris with your finger, and personally I think there's nothing wrong with that, but if you're strictly trying to have an orgasm from penetrative sex, then the "holding it there" may feel less like cheating to some.
Add additional stimulation
Not all the stimulation has to come from the clitoris. Women have other erogenous zones, and their brain is the largest one. Adding dirty talk, if she's into that, can help build arousal during sex as well. Don't know how? Check out our guide. Vocalizations from the wife can help as well. Something about it helps open you up to orgasm for many women.
For some women, rubbing, licking, sucking, pinching or even pulling the nipples can help build arousal. For others, that's a bad idea. So, choose wisely based on your own bodies. As I mentioned earlier, for some, anal play can help, for others, not so much.
Other than that, there's a whole realm of "edgier" things like bondage and hair pulling that really work for some, and are a complete turn off for others. Not sure what turns you on, or even what the options are? Check out Our Sexploration List to give you a starting point to begin finding your boundaries.
c. Use toys designed to help
Some couples choose not to use toys in the bedroom, so for those, feel free to skip this section. For those who are interested, here are a couple we've found helpful. Toys that you don't have to hold on to, and just stay in place on their own.
We-Vibe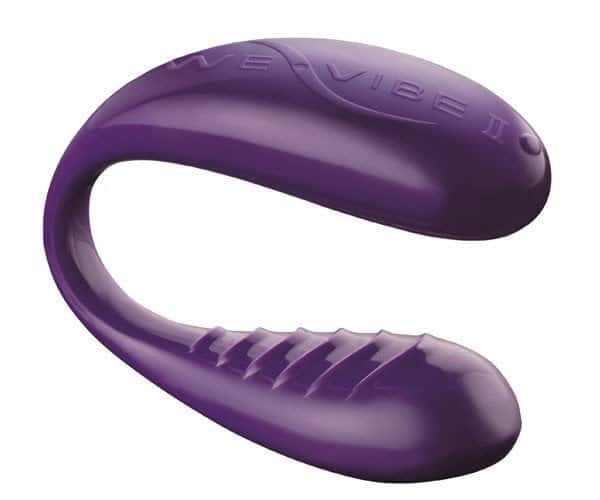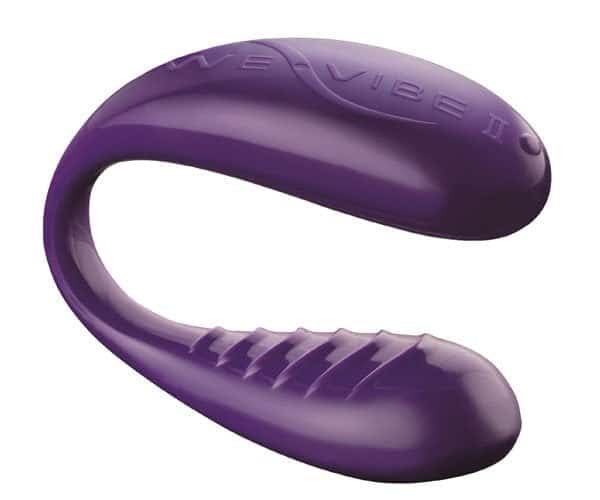 We've had a few We-Vibes over the years. We had a generation 1 We-Vibe, then a generation 2, and now we have a We-Vibe Sync. It is an unobtrusive toy that curves around the pubic bone on a woman to give both internal stimulation to the g-spot and external stimulation to the clitoris. Some will argue this is cheating, like the finger above, but that doesn't mean you need to. If you want to know more about this, you can check out my full product review here.
We've personally had good experience getting her to have orgasms during penetration this way (a fairly rare event for us). Though, to be honest, I tend to use this toy more to warm her up during a massage.
LELO TOR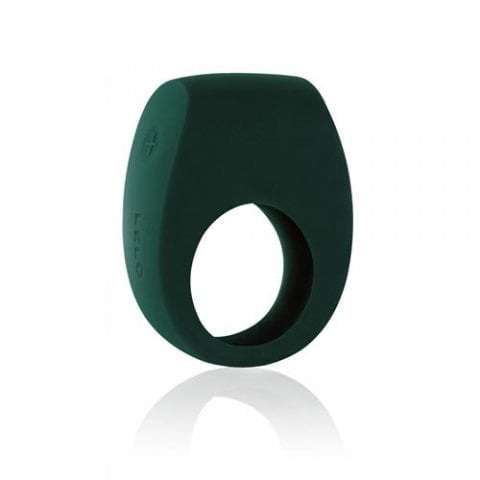 The LELO TOR (now version 2) takes a different approach. It's basically a penis ring with a powerful vibrator in it. This goes around the husband's penis, which should allow the vibration part to be situated right on top of the clitoris. Now, you might still have to do some position modifications, depending on where the clitoris is, but it works pretty well for a lot of people. I thought I had written a review for this, but I can't seem to find it. So, I must not have. Nevertheless, you can check out the toy here.
This is our go-to for trying to have her orgasm during intercourse. Our most effective method is to get her really worked up (See the massage bit earlier? That's often step one.), and then use the TOR combined with a woman on top position. Doesn't work every time, but it does work about half of the time we try this, which is far better than anything else we've tried. Don't get me wrong, we can manage orgasms other ways, but this is the most effective method for us during penetration.
I hope this helps you have an orgasm during sex
If that's something you are striving for. Don't put too much pressure on it. It's fun to have a goal to work towards sometimes, but don't make it a win or lose situation. Whether you achieve one or not, focus more on the fun you had trying to get one. All these techniques can not only, hopefully, help you in your search for an orgasm during penetration, but they should also build arousal and intimacy regardless of whether or not you manage it.
Now, if any of these work for you, I'd love to know in the comments below so that others can find out what works best. If you have additional tips and tricks that have helped you, particularly if it's something that's difficult in your marriage, we'd love for you to share them below in the comments section as well.
Best of luck, and enjoy your exploration!
Looking for help?
---