SWM013: Morning Sex
Podcast: Play in new window | Download | Embed
Subscribe to the Podcast: Apple Podcasts | Google Podcasts | Spotify | Amazon Music | Android | iHeartRadio | Stitcher | Podchaser | Email | TuneIn | Deezer | RSS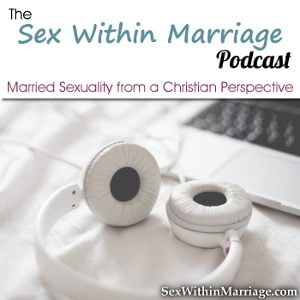 This week, I'm talking about morning sex, that is sex when you first wake up.  Why discuss morning sex?  Because there's a lot going on that people don't realize I think.  I often get asked "why does my husband want sex in the morning?" and so if you ever had that question, or if you're a husband and are curious why you want sex in the morning, here's your change to find out why.
Morning sex is good because
Testosterone, the hormone that drives sexual desire, is at it's highest in the morning
Cortisol, the 'stress hormone' is lowest in the morning
Cortisol offsets dopamine, which is required for sex
So, sex will be better due to lower cortisol
Sex produces testosterone, oxytocin, dopamine, anti-depressants and anti-stress agents
Testosterone makes us feel confident, assertive, aggressive (in a good way)
Oxytocin makes us feel emotionally connected
Dopamine make us feel like we did something good
Natural Anti-depressants and anti-stress agents help us feel better about life
Plus, it's a good morning exercise
Some of the struggles are
Switching gears from sleep to sex
Having sex with the lights on and body image issues
Kids who are awake
Morning breath
Looking for more help?
---