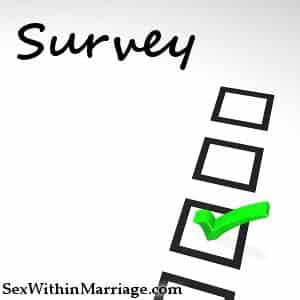 While this survey is specifically designed to find answers for women, I've designed the survey so that husbands can answer the questions too.
I get a few people every month asking how they can orgasm, if they are women, or, if they are men, how to help their wife achieve orgasm. So, since I only have one wife, I am asking for your assistance in this. While I have some theoretical knowledge that may help, I think it would be wise to get some practical experience from other wives and husbands. Thank you in advance for your data.
Fill out the survey
37 Questions for spouses to ask each other about sex
Subscribe to get the 2 page PDF full of questions to help you and your spouse start to talk about your sex life.