SWM015: Valentine's Day Dangers
Podcast: Play in new window | Download | Embed
Subscribe to the Podcast: Apple Podcasts | Google Podcasts | Spotify | Amazon Music | Android | iHeartRadio | Podchaser | Email | TuneIn | Deezer | RSS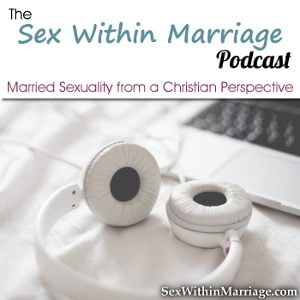 Valentine's day is just around the corner.  Only a few days left in fact.  If that started to make you sweat, well, I feel for you.  Valentine's Day, I think, is potentially one of the most dangerous days of the year for married couples.  I'll explain what I mean, and then give a couple tips for how to survive it.
Valentine's Day is Dangerous
Expectations are high
Stress is high
Communication is low
High Expectations + High Stress + Low Communication = Failure to meet Expectations
Valentine's Day is a holiday of Fantasy, not reality.  It forces us to want a fairy tale, and then be disappointed if it doesn't happen.
Valentine's Day is a day of Contradictions
Valentine's Day is supposedly about love…but in reality it's about meeting a manufactured expectation.  Not out of love, but out of fear.
You are supposed to guess at what your spouse wants more than anything else, and if your wrong, it's your fault.
The prize for winning is great sex.  The cost of mediocrity is obligatory sex.  The punishment for losing is a lack of sex, on the one day of the year where you are made to believe everyone else in the world is having sex.
You could deliver a thoughtful gift, or have a nice dinner on any other day and it be seen as a romantic gesture, but on Valentine's Day, the most romantic day of the year, it's seen as the bare minimum: Expected, but often not appreciated.
Tips for Valentine's Day
If possible, celebrate Valentine's Day on any other day except February 14th: Cheaper flowers, easier bookings, easier to find babysitters.
Have sex before having your big meal
For gifts, buy something that will last and pay dividends while also being personal and something that will draw you two together.  (Like Melt, for example)
Looking for more help?
---