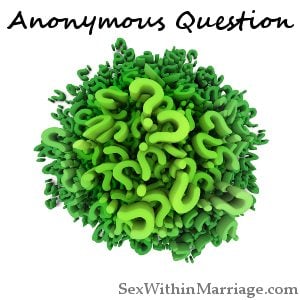 I got this question a few months ago, through our anonymous Have A Question page:
my wife cant reach orgasm. However previously she used to get it. I feel very sad. She was dry previously. After checkup it was found no problem. She accidentally got pregnant. Used a drug prescribed by Gynecologist. After that it became prevalent. With regards help
Do wives lose their orgasms?
Turns out this is a fairly common issue.  In our survey on Orgasm Difficulties, which you can still participate in, 10% of wives say they used to be able to orgasm and now can't.  Unsurprisingly 10% of husbands say the same about their wives.  One tenth!  That means for every 10 couples in your church, one of the wives is having sex but orgasms are eluding them, despite having been able to achieve orgasms previously.  I'm not sure if that's more or less frustrating than never having orgasmed (which is another 13%).  Do you realize that almost one in four wives who are having trouble achieving orgasm on a regular basis?  I don't mean it's difficult.  I mean they aren't able to.
We've experienced this in our marriage, particularly after our last child was born.  My wife went from being super-orgasmic during pregnancy to anorgasmic immediately after.  It took months to come back, and now, a year and a half later, it's still quite a bit of work to get one.
So yes, people do lose their orgasms.
Most women get their orgasms back
The good news is that most of them get their orgasms back.  Almost 20% of our respondents said that they used to be anorgasmic and now they can orgasm.  So, there's hope.  What brings it back depends on a wide variety of things.  The issue could be psychological, theological or physiological, and depending on what's blocking your orgasm, it may take actually resolving something to get it back.
What can you do get your orgasm back?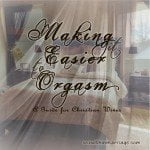 In the case of pregnancy, at least in our case, it seems to be just time.  As time progresses, it seems to be getting easier.  On the other hand, if the medication is making it difficult to orgasm, you may need to find an alternative.  Sometimes trying other brands can be effective.  Check with your doctor.
For more information you, might want to check out our resource, Making it easier to orgasm: A guide for Christian Wives which I've gotten a lot of positive feedback on.  I can't guarantee it will get your orgasm back for you, but it will make it easier to achieve.
Have a Question? Ask it here!
Looking for help?
---