SWM036 – Sexy Memory Foreplay Game
Podcast: Play in new window | Download | Embed
Subscribe to the Podcast: Apple Podcasts | Google Podcasts | Spotify | Amazon Music | Android | iHeartRadio | Podchaser | Email | TuneIn | Deezer | RSS
This is just a quick announcement to let you know about our new resource: our Sexy Memory Foreplay Game.
Did you ever play the game "memory" or "concentration" as a child or maybe with your children? Or maybe you new it by another name. You put cards or tiles face down on the table and took turns turning them over, trying to find matches.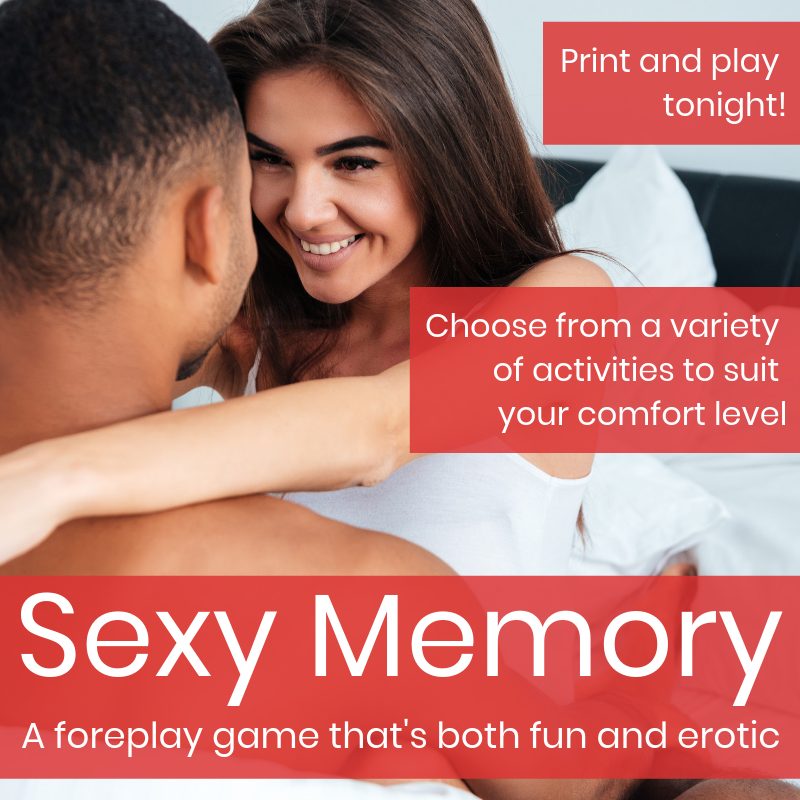 For this Valentine's Day we decided to make an adult version of this game to play with your spouse that can also be used as foreplay.
We created a printable where you can choose the cards you want to play with, and each card has a sexual activity on it. So, as you turn over cards and find matches, you get to do, or have done to you, different acts designed to turn you on and move you both into a more aroused state. Simultaneously winding you up, but also prolonging the sexual experience.
We've added a mix of tame activities, like massages and removing layers of clothing, to more … adventurous activities like spanking. Of course, you are free to discard any activities you aren't prepared to participate in. There are 60 to choose from, including splits for gender in case one spouse is okay with a certain act being performed on them, but aren't yet ready to perform it themselves (like oral sex for example).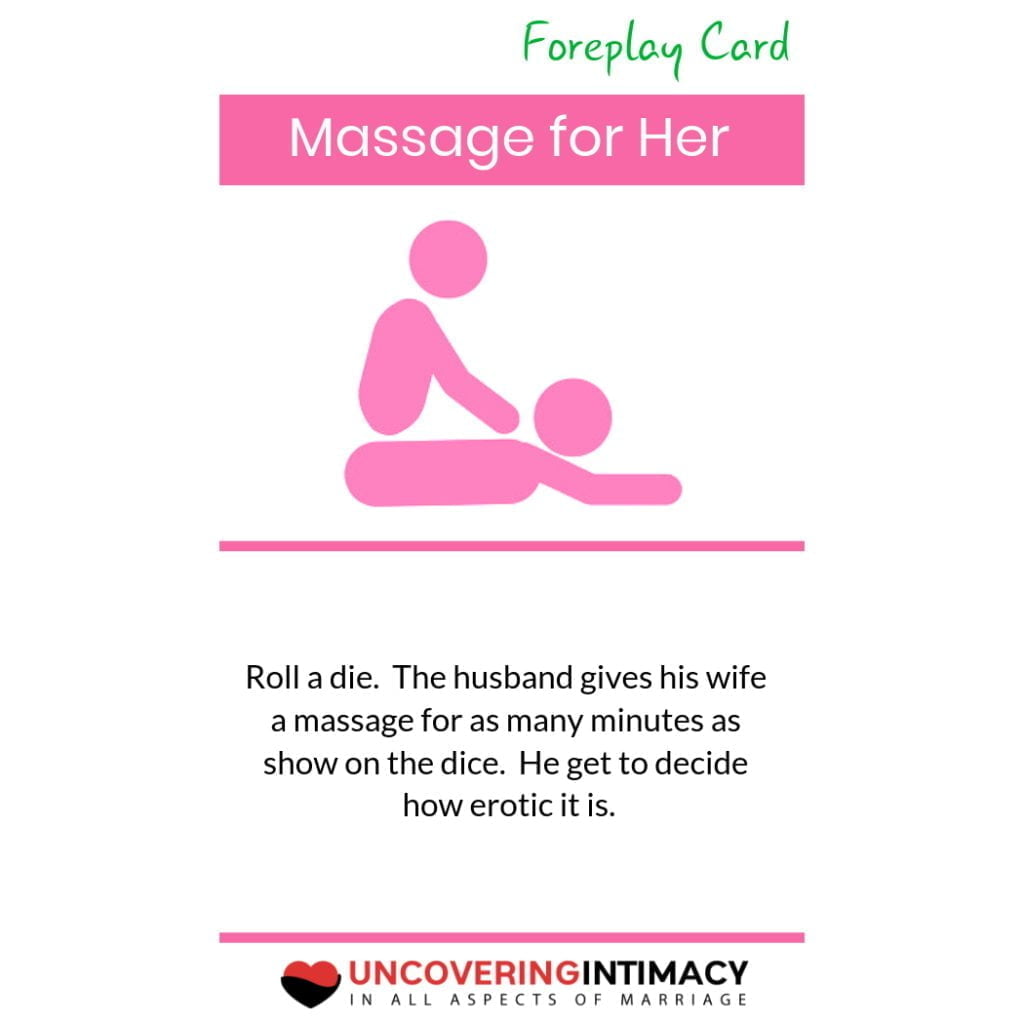 At the end of the game, the winner gets to choose their winning from a set of position cards which ChristianFriendlySexPositions.com generously donated the illustrations for.
So, if you're looking for something to spice up your bedroom fun, check out our Sexy Memory printable.
P.S. If you're one of our monthly supporters in the $5/month or more tier, check your email, because you've already received a coupon code to download it free. If you aren't, but are considering it, now's the time to join as anyone who joins this month (February 2019) will receive it as our thanks.
Looking for more help?
---