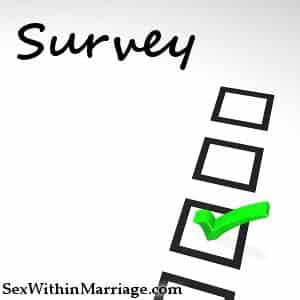 After our first week's marriage challenge, I got some really encouraging feedback from spouses saying that their marriage had found a new level of intimacy, that they're feeling more connected, that their spouses are being more considerate, more loving.
So, I'm curious just how much does prayer affect one's married sex life.
Plus, I have a book I need to do a giveaway for, so I might as well combine the two.  I've got two copies of Hot Mama: 12 Secrets to a Sizzling Hot Marriage (review here) to giveaway for those who help participate in our survey.
So, without further ado, click here to fill out the survey.
Looking for help?
---