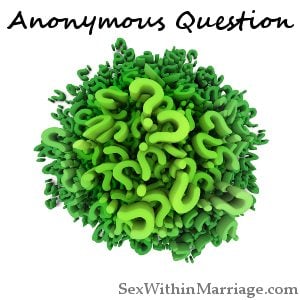 I received this question from our anonymous Have A Question page about a week ago:
Do all women take a long time to have an orgasm? I feel like I am weird or something because it doesn't take much time for me to have to have an orgasm. I would say the longest time it takes for to reach orgasm is maybe 5 minutes I think. I surely don't think it has take me 20 minutes or longer. I get scared when I read that it takes other women a long time to orgasm. Is this something that is inevitable for all women? Does difficulty to orgasm come with age? I am 33 years old. When I'm fifty will this happen to me. What is the demographic? 
There's a part two of the question, but I feel that would be better handled in another post.  For today, let's handle this one.  So, what's the deal with orgasms and age?
So, I did some checking into some of our surveys, particularly our orgasm difficulties survey, which you can still fill out here.  Here's what I learned:
Average time to orgasm for our female readers is 13 minutes
Now, all the stats out in the world, and the accepted number is that women orgasm in the 20-40 minute range.  However, in our surveys, that number is far lower.  13 minutes on average, as I said.  I'm not sure why the discrepancy.  Perhaps the readers here are more sex positive, and that reduces stress about sex, and thus makes orgasming easier.  Perhaps it's just that most of our readers are in committed, monogamous marriages, and that means their husband becomes a better student of their body, and so they help bring an orgasm about quicker.  I don't know.  Those are just some plausible reasons.
As for this specific reader who is a woman, aged 30-35, who orgasms in under 5 minutes, you're not alone.  About 10% of the women in your age range, who filled out our survey, orgasm in the 2-5 minute range.
Time to orgasm does change with age
For men, there's a pretty linear correlation.  As they get older, it takes longer to orgasm.
For women, it's a bit more complicated.  There seem to be three peaks:
Age 20-25
Age 30-35
Age 45-60
So, here's my guess as to what is happening:
When you are newlywed (ages 20-25), you are still figuring sex out, you are new to your spouse and it takes a bit to get a handle on orgasms.  So, it takes a bit longer.
When you have young children (ages 30-35), you are exhausted, stressed, breastfeeding and everything together makes orgasm hard to achieve.  So, it peaks again.
When you are going through menopause (45-60), your hormones are in flux, a lot of women have trouble with lubrication, and again, orgasm is harder to get.  This is the largest peak in our data. It's also the widest, but I think that's because women can have menopause anywhere in that range.
But, between these peaks, it is consistently dropping.  Right before menopause, the average given for women is 10 minutes, and it drops even lower after menopause.  So, yeah, there are going to be some struggles when it might take longer, but even in the menopausal ages, we're talking about only a 17 minute on average time.  If you're having orgasms in under 5 minutes, it probably won't be that high.
I'd says, stop worrying, and just enjoy where you are now.  When orgasm times stretch out a bit … enjoy the increased attention.  Don't get stressed, just have fun finding new ways to get there.  Have fun with longer foreplay sessions.  It's not necessarily a bad thing.
Looking for help?
---