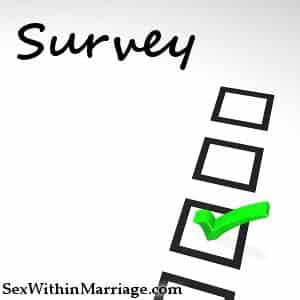 This survey is in response to a comment I got on our of our previous surveys.  They were wondering how premarital sex affected marital sex.  I asked on our Facebook page if there were any other questions people wanted answered, and this is the survey I came up with, to try and get them all in.
37 Questions for spouses to ask each other about sex
Subscribe to get the 2 page PDF full of questions to help you and your spouse start to talk about your sex life.