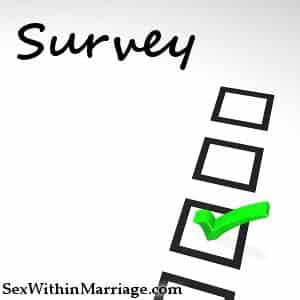 This survey was actually sent to me by a reader.  We've talked about porn in the past, but not much about erotic literature.  So, he was curious about the prevalence of erotic literature reading in Christian marriages.  I tweaked it a bit (with his permission), and so here's the survey.  Of course, given the upcoming 50 Shades of Grey movie, we had to ask a few questions regarding that as well.
So, regardless of your stance, history or experience with erotic literature, we'd appreciate it if you filled out the survey below so we can get an accurate representation of marriages.
37 Questions for spouses to ask each other about sex
Subscribe to get the 2 page PDF full of questions to help you and your spouse start to talk about your sex life.