Well, it's Thanksgiving in the US … you know, because they're trying to catch up with us Canadians who had Thanksgiving last month 🙂 Of course, with the American Thanksgiving comes Black Friday and some crazy deals.
So, I thought I'd write a quick post just to share some of the things I'm seeing out there on Black Friday that might help your marriage.
Uncovering Intimacy
If you haven't heard yet, I've put our two most popular products into a bundle for a 50% off coupon this week. If you've been looking at the Spice Jar or our Sexy Coupons (great for Christmas), you can get them both for half off. The discount will be applied automatically when you add them to your cart. I've also created a page (here) so you can easily add them both together, just choose one quantity of each and hit add to cart.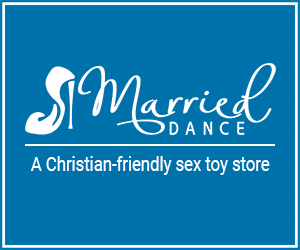 Married Dance
Married Dance has everything on sale for 15% off! Now, that may not seem like a ton, but the margins are huge in the sex toy industry like they are for electronics. 15% off is a good discount for a quality toy.
If you've been thinking about a new toy, head on over to MarriedDance.com and use the coupon code UNCOVERINGINTIMACY to get 15% off your order from Thursday until Monday, midnight. After that, it will drop to the regular 10% that my readers get.
Love Hope Adventure

Keelie and Austin over at LoveHopeAdventure.com have everything 50% off in their store. They have a lot of bedroom games that you might want to check out if you're looking for something to spice things up a bit. All you have to do is use the coupon code BLACKFRIDAY to get the discount.
MysteryVibe
This is a toy I've recently received and it's amazing. It has six independent vibration motors and is flexible like nothing else I've seen on the market. Bluetooth capable and you can customize the vibration patterns. I haven't written a review for it yet because we're still exploring all the possibilities, but I didn't want you to miss out on this deal if you're looking for something like this.
They're currently running a Black Friday deal for $50 off their product. Usually I'd suggest you buy things like this through Married Dance, but unfortunately, they haven't opened up to the regular distribution channels yet. So, buying direct is your best bet. Just click here to check out the deal.
That's all I have for now. I'll keep updating this post as I see more things, so you may want to check back if you're online shopping.
Looking for help?
---