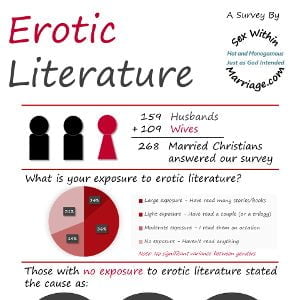 Here is an Infographic based on the results of our Erotic Literature Survey (you can still fill it out if you missed it, we'll use the results in future posts). I'll be writing a post giving my thoughts on the subject this week, but thought I'd post this just as a bit of a preview.


37 Questions for spouses to ask each other about sex
Subscribe to get the 2 page PDF full of questions to help you and your spouse start to talk about your sex life.