Thank you for subscribing
Hi there,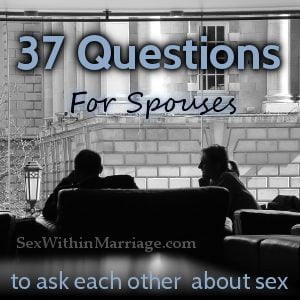 Thanks for subscribing to our mailing list. You can now download your copy of 37 questions for spouses to ask each other about sex. I'm also going to send you a link in your inbox so you don't lose it.
Over the next few weeks, I'll be sending you a bit more information about our community, and you'll be receiving updates on posts regularly. Of course, you can unsubscribe any time you like.
You might also want to follow us on Facebook, Twitter, Instagram or Pinterest.
I'm looking forward to seeing your comments and questions.
Jay Dee