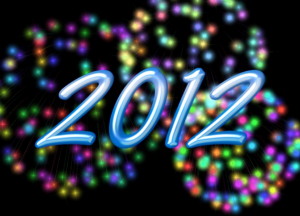 Well, 2013 has been here for nearly a month now and I had intended on doing a "year in review" type post for a while now, just never got around to doing it.
It's been a year and 5 days since I started this blog, and it has been an amazing experience.  I never thought it would be as well received as it has been.
In the last year:
We've posted 52 articles.
I've "met" some amazing fellow bloggers, and enjoyed the community of my peers.
We participated in the 1/2 marathon blogger challenge from the Christian Marriage Bloggers Association during which we had our busiest day (1600 page views).  I didn't get any work done that day, too busy answering comments, it was fantastic.
We participated in a teleconference called A Males Perspective run by Bringing Sexy Back to the Marriage
From all this, we've got 175 "Likes" on our Facebook Fan Page, 71 email subscribers, 191 twitter followers, and 80 RSS subscribers.  If they are all unique (which I doubt), that's equals a community 517 strong.  Not a bad start.
Our posts have been liked or shared 163 times resulting in 31,122 total impressions on Facebook.  This is staggering to me.
This resulted in an astounding 53,000 views by over 22,000 unique visitors.
We've had 592 comments on our site and some very good discussions and debates.
And at the end of the day, I hope God was glorified, some marriages were healed, others strengthened, and I hope we had a good impact on a great many people.
If you're new to Sex Within Marriage, I invite you to take a look at some of our community's favorite posts.  They each have over 1000 views in the last year.
Lastly, WordPress has done a great job of making "Annual Reports" for all of it's platform users.  If you're interested, the link to mine is here.  Enjoy the fireworks.
I'm excited about 2013.  I'm excited to be in this ministry.  I'm excited to tackle even harder issues, to have a chance to discuss and debate with more people, and, God willing, to help many more marriages grow, just as mine is growing.
So, thank you all for making 2012 an amazing first year, and I hope you will stick around to help make 2013 even better!
37 Questions for spouses to ask each other about sex
Subscribe to get the 2 page PDF full of questions to help you and your spouse start to talk about your sex life.